Before we left I ordered new panniers for my bike. I adore them.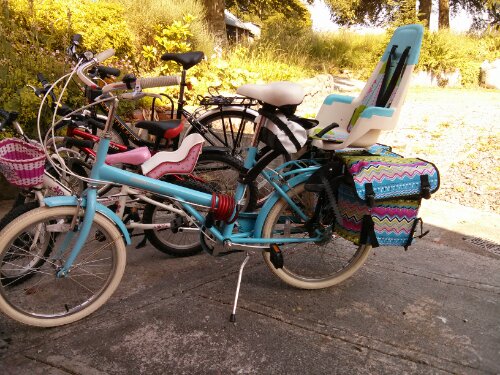 The weather was so very hot that we moved the balcony furniture to outside the studio, creating a beach-hut effect.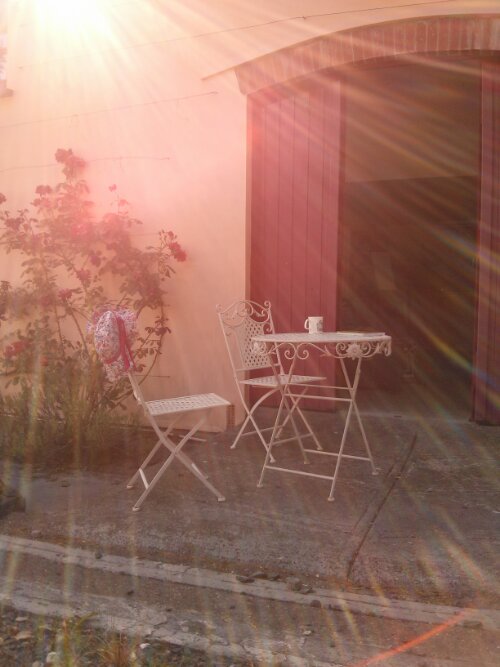 After we cycled to the ford and the viaduct, we gathered wool from the hedgerows and carded it with a Tangle Teezer. Then we spun it between our hands and twisted it into yarn. We sorted the fibres into fine fluffy ones, coarse wiry ones, and a mixture of the two, and compared the results.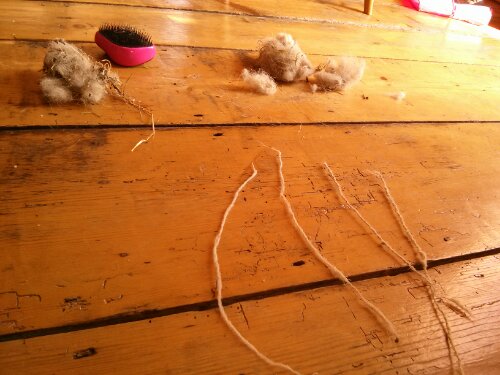 Waiting for the train at Llandovery.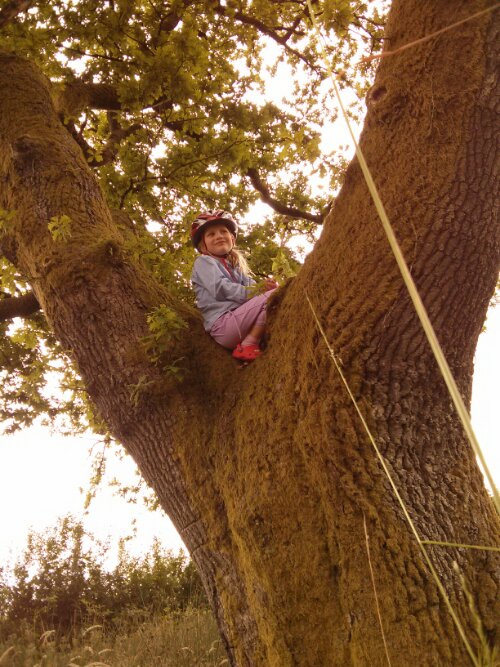 On the Heart of Wales line.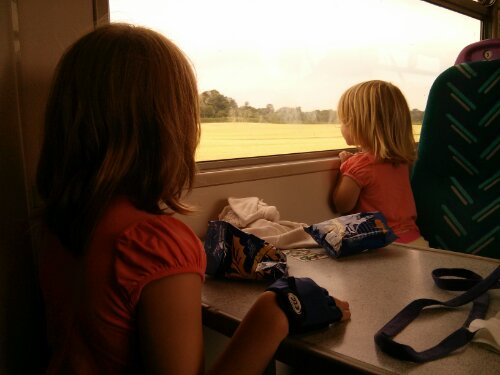 Setting off for the short cycle to Cynghordy station to go home!