This photo is from mid-September 2012, the 18th in fact. Crikey. But sewing hasn't become any less alluring.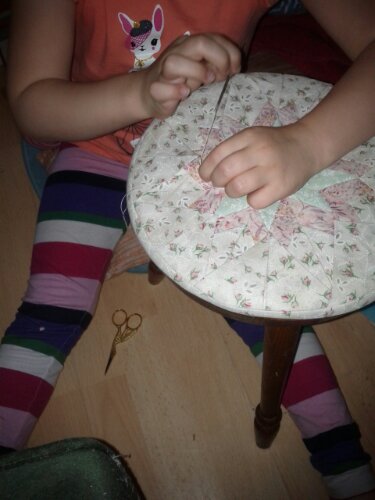 In fact, someone (who is 7) got a sewing machine for Christmas and has been stitching up a storm. Little tote bags for all her friends, bits of cross-stitch, some mending (lovely green patches on a white linen shirt from the scrap basket, now hung in Daddy's wardrobe again. He'd better wear it!) and even a bit of knitting.
It's like a Bagthorpian String.