We were supposed to go to the hospital for a tedious checkup thing today, and I was going to enliven it with a visit to the Museum of English Rural Life again, but the toddler has possible chicken pox so that was out. I cancelled my appointment, the sun suddenly came out, and this happened: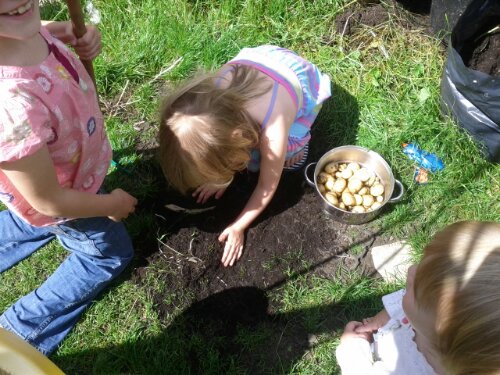 Digging up our Grow Your Own Potatoes bag.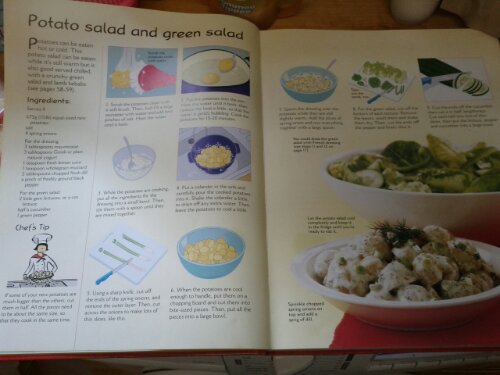 Finding a recipe…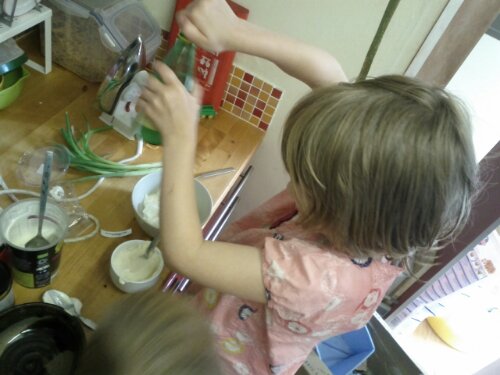 … and following it…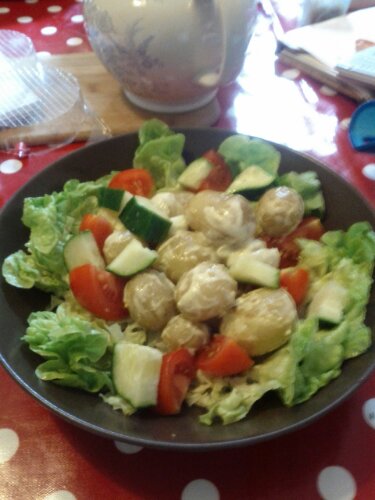 … and finally, serving it to their adoring and hungry mother. It was delish, actually, and there's more dressing left over for later.
I was so impressed and pleased that I decided to dig out their corner and make it nice again: